I thought I would post somt pictures of my puppy Diasy. She has been a big help in making me feel better.
Some Info:
Born May 12, 2006
Is female
Weighs 9lbs
Is sabble color
Is a complete ham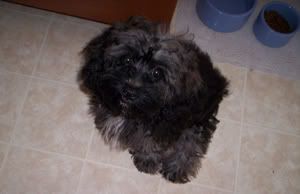 This is not to long after we got her. She had these big eyes that you can't say no to.
You can tell she really likes the camera.