I took my puppy to the groomer yesterday and I have to say it was tramatic for the both of us.
Since her hair was SO knoted and matted she was shaved down...
Here are her before and after shots:
BEFORE
AFTER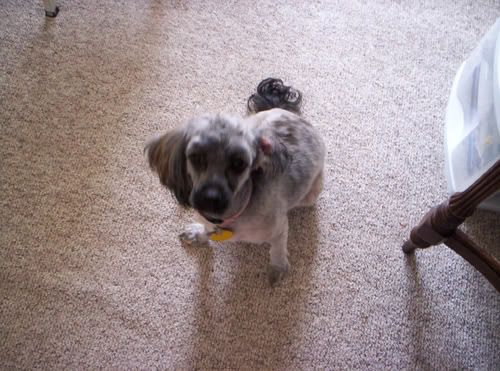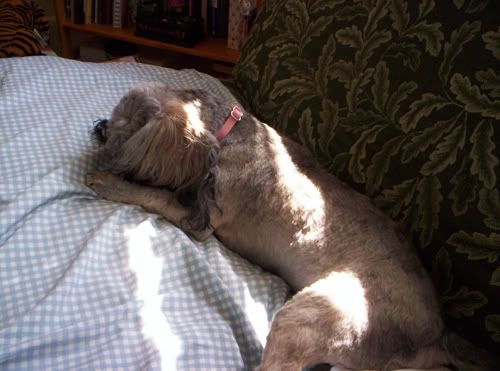 Needless to say she looks naked and like a rat. With fuzzy ears and a tail poof. It will grow out in 6-8 weeks though. Thank God.